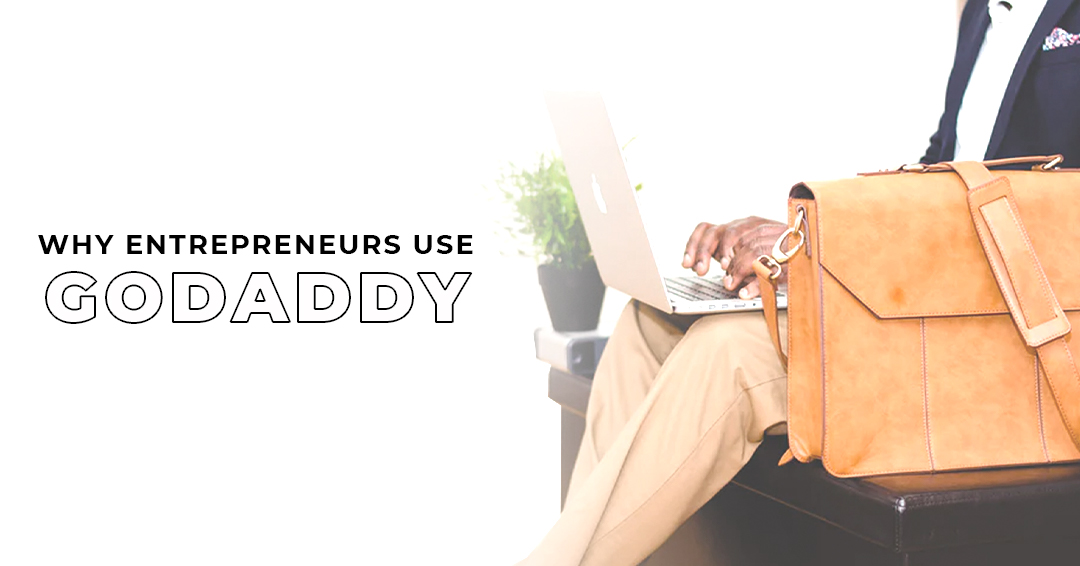 Why Entrepreneurs Use GoDaddy
Results don't lie. Around the world, more than 17 million users and entrepreneurs use GoDaddy to grow their businesses. GoDaddy has been around since 1997 and is the largest domain registrar in its industry. I also believe in consolidation. Unlike other domain registrars, GoDaddy offers more than domains and hosting. You can purchase professional emails, marketing tools, and a business phone number. You could find a lot of these business tools at cheaper prices but you'd likely have to purchase them from different vendors. As a one-person operation, I'd rather pay for the convenience of having everything under one roof. 
GoDaddy has won tons of awards for its customer service. On average, your wait time is around five minutes and their call reps are knowledgeable about their products. I speak from experience when I say that GoDaddy's customer service is superior. I've had the dreadful experience of designing websites for clients that use other hosting companies. Other companies have poorly designed interfaces, with call centers that aren't available for 24 hours, and their tools are mostly from third party vendors so the reps have limited knowledge on the very products that they offer.
The Entrepreneur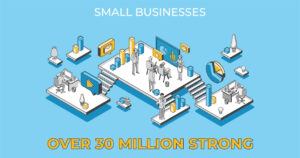 GoDaddy has recently made a strong effort to support it's the entrepreneurial audience. According to the 2018 Small Business Profile by the Small Business Association, there are 30.2 million small businesses in the U.S. This is a huge audience! But other domain registrars and web hosting companies do not cater to entrepreneurs. Other companies have consumer-based platforms. There are fewer resources to encourage entrepreneurs to work independently with their clients. I understand that not everyone desires a tailor-made experience, especially if it's cheaper. As an entrepreneur, particularly a web designer, I want tools that will allow me to work directly with my clients. The last thing a client wants to hear is that they will have to contact multiple services (including yourself) to complete the project. I want to be an all-in-one experience for my clients. Here are just a few resources that I find helpful to run my business:
School of Hustle
Looking for inspiration? Try School of Hustle hosted by Global GoDaddy's Vice President of Social Brand, Shannon Traux. On the School of Hustle, Shannon interviews entrepreneurs to learn about their journey to build their brand. With over 50 episodes, you're sure to find an entrepreneur that you can relate to. Even better, these episodes are available on different platforms like YouTube and IGTV. Whenever I'm working late at night, I watch a few episodes on Instagram to inspire new ideas and motivate me to keep working.
In episode 49, I watched how Alfonso Wright and Jamila McGill launched a Tea Empire. Their life experiences with tea organically birthed their business. Eventually, they decided to start Brooklyn Tea to share their life experiences with others. Today, they serve and educate their community about the health benefits of tea. This interview was both inspirational and informative. You will learn how detailed planning and studying your market will turn your idea into an actual business. Check it out and many more episodes below:
"A creative person is motivated by the desire to achieve, not to beat others."
GoDaddy Pro
Enough can't be said about GoDaddy Pro. You can manage multiple WordPress websites on an easy-to-use interface and it's FREE! I currently host over 10 websites for clients and it can be a hassle. You have to update plugins, backup your content, check for broken links, and occasionally track your sites' performance. With GoDaddy Pro, you can monitor all of this information and take action. You're able to see the current status of all sites or zoom in to see the status of one site. GoDaddy is constantly adding new features to give your clients the best hosting experience.
Backups
Nothing is worse than putting hours into a project and having it disappear due to some error. This is why backing up your work is an important habit to have especially if clients have entrusted their site to you. Luckily, GoDaddy had automatic backups for its users. You can set backups to occur as frequently as hourly or monthly and if you want to save your work now, you can manually back up your website. Many of my clients want the freedom to edit their website after Its developed. I used this backup feature as a selling point for security. If they (the client) breaks the site, no worries, we're able to restore the site to normal.
Performance
You want to design high-end websites. But sometimes it slows down your website. Those high res photos, videos, and animations come at the price. The performance tool tests the speed of your website and provides a detailed report of what's slowing down your website. More importantly, it provides action items to improve your site's performance grade. Improving your site speed is a daily task and Google is constantly looking for only the best performers. You can use GoDaddy Pro's performance feature to stay on top of your clients' websites.
Link Monitor
Once again, the internet is constantly changing. Web pages disappear or they change their URL. Broken links are common with sites that have external links. Wouldn't it be nice to get a memo about these changes? The link monitor alerts you when this happens. You're even able to edit the link directly from GoDaddy Pro without having to hunt down the link yourself. Nice, right?
Updates
WordPress is an open-source platform. Developers around the world create and update the software, plugins, and themes. WordPress is evolving by the second to fix bugs and avoid hacks. Out of date sites account for 83% of hacks. You want to provide the best security for your clients. But updating WordPress sites is tedious. Multiple assets create and run WordPress sites. Because these assets are from different resources, they update at different times. In a single week, your website could request 5 updates. Imagine having to keep 10 websites updated. Uhhhhh!
GoDaddy Pro not only provides a snapshot of outdated plugins, themes, and software; you can update all of them…WITH ONE CLICK!!! There's also the "safe update" feature, which backs up your websites before updating in case there's an error during the process.
Business Tools
As mentioned earlier, GoDaddy offers tools such as professional emails and business phones. If you're serious about your business, these are key to developing your brand.
"Did you know customers are 9x more like low to choose a business with a professional email address?"
Professional Email

If you're planning to acquire new clients, you must get a professional email. Every time you send a message, you are promoting the domain that's in the email address. Why not make it your domain name? Even better, GoDaddy's professional emails are Microsoft Office 365 . Even more, this is the preferred software for most businesses due to its collaborative features. With the purchase of a professional email, you have access to Microsoft's entire office suite. Recently, GoDaddy has added more tools like MileIQ, Bookings, and Customer Management to help entrepreneurs track mileage, send invoices, and manage appointments.
Second Phone Number
Another big topic in the entrepreneurial world is work-life balance. GoDaddy offers a way for you to turn your mobile phone into a business line. With SmartLine™, you have a second phone number for clients. Set your business hours and activate "Do Not Disturb" to automatically redirect business calls to your voicemail. SmartLine™ even transcribes these voicemails into emails in your inbox. Now you can post a phone number on your website and social media without feeling exposed. Last but not least, yes, you can even text clients from your business number.
In conclusion
Running a web service business is a huge responsibility. Clients are trusting you to maintain their online presence. GoDaddy allows entrepreneurs to have big goals without the stress of a large team.