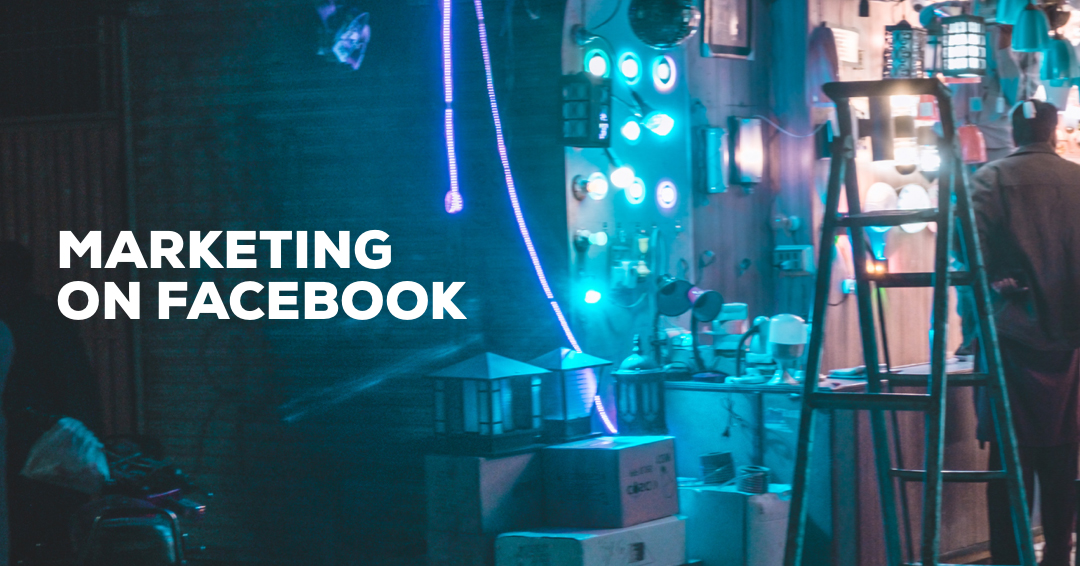 Marketing on Facebook
Three years ago we attended a Facebook business conference in Atlanta, Georgia. At this conference, representatives from Facebook announced that the platform is actively reducing its organic reach in an effort to become a media platform. What does this mean? Today, Facebook has shows, live streaming, and advertisements. Sound familiar? Facebook has, in many ways, become your television. Sure, you can still see your friends' activities, but it's only in the ecosystem that you've created through following/friending others. So if your business hasn't noticed, organic reach is dead!
It's time we stop looking at Facebook as an engagement tool and more like an advertising platform.
Again, Facebook is like any other television channel. You get certain commercials depending on the channel you're watching. For example, if you're an event planner, set your ads for people who have recently changed their relationship status to "Engaged" or someone who started following jewelry and dress/tux businesses. Use your imagination and you can have a great return on investment. But the key is being willing to invest and patience. Considering you can target the exact person you want, this type of marketing is extremely cheap compared to paying for a commercial on TV. But it's not enough to put your brand in the right places, you have to deliver effectively. Here are a few tips:
4 Tips to Effectively Market on Facebook
Use the power of storytelling
Establish your brand
Include videos
Implement a Call-to-Action
Now, let's take a deep dive into each step.
1. Use the power of storytelling
A wise marketer once said "Market like your favorite TV shows, not like the commercials between them." The most memorable brands build a following based on the feeling they give their audience. This is done through storytelling. Sure the product or service is apart of the story, but they're the supporting casts in the story. The main character is the consumer and their experience with the brand. When creating your story for your Facebook Ad, consider the following:
What experience does my product or service provide?
What real-life scenarios does my brand come in handy?
What problems do we solve?
What does my brand's average consumer look like?
2. Establish your brand
This seems easy but many businesses get this wrong. A brand is not a logo, it's the memory you leave with people. In fact, your brand should be so strong, that people can identify your company before they see your logo. Companies like Google have mastered this. If you see circles that are red, green, yellow, and blue; you would assume that Google's logo is somewhere near. You don't have to be a Fortune 500 company to accomplish this. You just have to pick the right color scheme for your brand and stay consistent.
3. Include videos
Not all of your ads need to include video but it helps…A LOT! A 2019 study showed that 50% of social media content is consumed through video. A huge reason is time. Time is the number 1 asset of users. Making a video that can cover tons of content in minutes is valuable. This is why educational and instructional design videos are booming in today's market. Also, the average user has a short attention span so take advantage! Create an engaging video and your consumers will love you for it. Most of all, they stop reading just the headers of your content.
4. Implement a Call-to-Action
Last, but definitely, not least is a call-to-action. Not having a call-to-action is like using a GPS without entering a destination.
"Call to action is a marketing term used extensively in advertising and selling. It refers to any device designed to prompt an immediate response or encourage an immediate sale." –Wikipedia
After you've sold your future customer on your product or service, you need to create an effortless process for them to purchase your goods/service, contact, or book you. Luckily, Facebook has Call-to-Action buttons that you can easily set up. But you still have to do some work on your end. at least if you want great results. Although Facebook is a great platform, we recommend directing users to a platform that you own (ex: a website). By doing this, you can send users to your contact form or online store. Studies show that most users explore other areas of a site once they land on them. So customers that came to buy one product may leave buying a couple if your site is designed right. We recommend contacting a professional web designer to create this type of experience of users.